Best Heating Maintenance Mansfield, TX
Navigating the myriad options for exceptional heating maintenance in Mansfield can be daunting. As temperatures drop, the importance of a well-functioning heating system escalates, ensuring your home or business remains a haven of warmth. Our goal is to connect you with premier HVAC services that not only enhance the longevity of your heating system but also ensure its optimal performance throughout the colder months.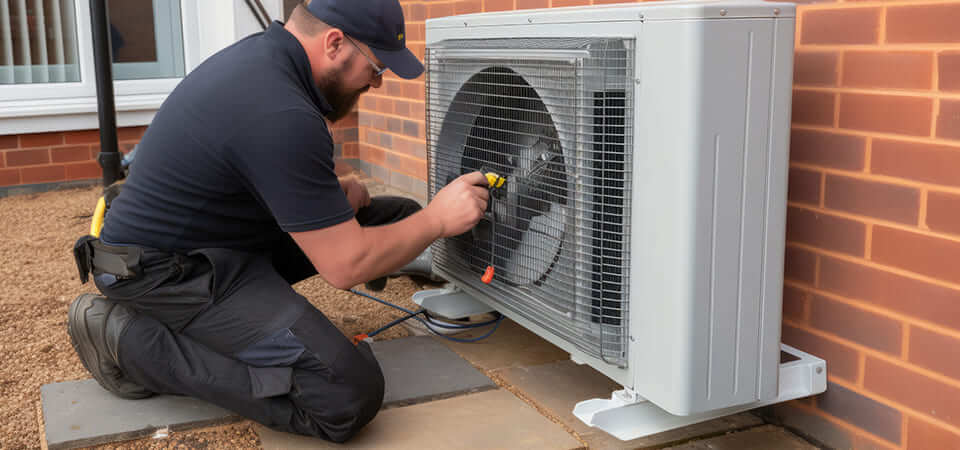 In the heart of Mansfield, finding a reliable maintenance service is crucial for keeping your heating unit running smoothly. Our comprehensive insights will guide you through maintaining your system, preventing unexpected breakdowns, and choosing the right professionals to handle all your heating needs. With our advice, you'll be well-prepared to make informed decisions about your heating unit maintenance needs, guaranteeing comfort and peace of mind.
Top Local Service For Your Heating Systems Maintenances
When it comes to maintaining the integrity and performance of your HVAC systems, choosing the right service provider is crucial. Mansfield Plumbing, Electric, Heating & Air stands out as the top local service dedicated to ensuring that both residential and commercial applications are running at peak efficiency.
Specializing in a comprehensive suite of services, Mansfield Plumbing, Electric, Heating & Air employs a team of highly skilled HVAC technicians who are adept at handling a full spectrum of maintenance tasks. Whether it's the precision of air duct cleaning, vital for maintaining indoor air quality and system efficiency, or the intricate care required for the overall HVAC systems, their experts are equipped with the knowledge and tools to deliver excellence.
Understanding that each component of your HVAC system plays a critical role, their technicians approach every maintenance meticulously, ensuring that all aspects of your system, from the furnace to the air conditioning unit, are in top condition. With Mansfield Plumbing, Electric, Heating & Air, you can rest assured that your heating system maintenance is in the hands of trusted professionals who are committed to extending the life of your HVAC investments.
Our Heating System Service For Mansfield, TX
Introducing Mansfield, TX, residents to a heating service that stands apart, our HVAC company is committed to delivering not just warmth but also exceptional customer service. At Mansfield Plumbing, Electric, Heating & Air, we offer a comprehensive suite of HVAC services tailored to meet the unique needs of each client. Our team of certified HVAC technicians are not only experts in furnace installation and HVAC equipment maintenance but also specialize in ensuring your air conditioner and cooling system are functioning seamlessly for year-round comfort.
Inspection: The journey to a reliable and efficient heating unit begins with a thorough inspection. Our skilled HVAC technicians meticulously examine your HVAC equipment, from the furnace to the air conditioner, to identify potential issues. Using state-of-the-art diagnostic tools and their extensive knowledge, they assess every component to ensure that your system is operating safely and at full capacity.
Timely Repair: Should our inspection process uncover any issues, we prioritize timely repair to prevent further damage and costly down-the-line fixes. As a seasoned HVAC contractor, we understand the intricacies of heating and cooling systems, enabling us to perform swift and effective repairs. We're committed to restoring your comfort with minimal disruption, ensuring every repair is conducted with the utmost precision and care.
Regular Maintenance: To prolong the life of your HVAC systems and avoid emergency repairs, regular maintenance is vital. Our maintenance service is designed to keep your equipment in prime condition, tackling any wear and tear proactively. With regular check-ups, cleaning, and adjustments, we keep your systems — whether the furnace in the winter or the AC unit in the summer — running efficiently. This not only enhances performance but also ensures energy efficiency and cost savings on utility bills.
The Importance of Heating Units Regular Maintenance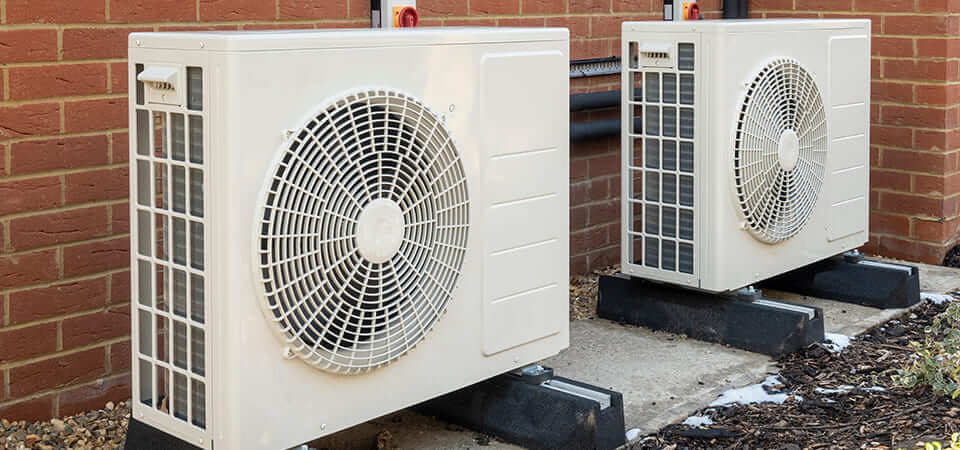 Maintaining your heating unit isn't just a matter of comfort but a crucial aspect of home and business care in Mansfield, TX. Regular maintenance services ensure efficient operation, which can extend the lifespan of your unit, keep energy costs down, and ensure your space is always welcoming. With Mansfield Plumbing, Electric, Heating & Air, you have a partner who understands the intricate needs of heating and cooling services, ensuring your environments are perfectly tempered throughout the seasons.
Here are the most important reasons to maintain regular upkeep of your heating units:
Ensures efficient operation of your heating unit.
Prolongs the lifespan of your HVAC equipment.
Keeps energy costs manageable by maintaining system efficiency.
Prevents unexpected breakdowns and expensive repairs.
Promotes healthier air quality within your space.
Enhances the reliability of your heating and cooling solutions.
Provides peace of mind with a consistent and comfortable indoor climate.
Essential Furnace Maintenance For Mansfield
Ensuring your furnace is in top working order is critical for a cozy home in Mansfield, TX. Mansfield Plumbing, Electric, Heating & Air offers top-notch furnace maintenance services designed for optimal performance through the winter months. Our team of experienced technicians is committed to excellence, providing a service that keeps your furnace efficient and reliable.
Our service extends beyond simple check-ups. We cater to both gas and oil furnace systems, providing a one-stop solution for all furnace maintenance needs. A comprehensive inspection is included to guarantee every component functions flawlessly, ensuring your system's longevity and your home's warmth.
Understanding the multitude of advantages that come with regular furnace maintenance is pivotal. At Mansfield Plumbing, Electric, Heating & Air, we bridge the gap between professional servicing and long-term benefits for your furnace. Here's a closer look at the tangible benefits that our comprehensive furnace maintenance provides, ensuring your heating unit is not just a unit in your home but a contributor to your overall well-being and comfort.
Improved Energy Efficiency: Regular cleaning keeps your furnace from overworking, saving on energy bills.
Extended Lifespan: Routine inspections and tune-ups can significantly prolong your furnace's service life.
Enhanced Safety: We prioritize your safety, checking for hazards to ensure safe furnace operations.
Improved Indoor Air Quality: A clean furnace enhances air quality, making your home healthier.
Get The Best Heating Maintenance From Us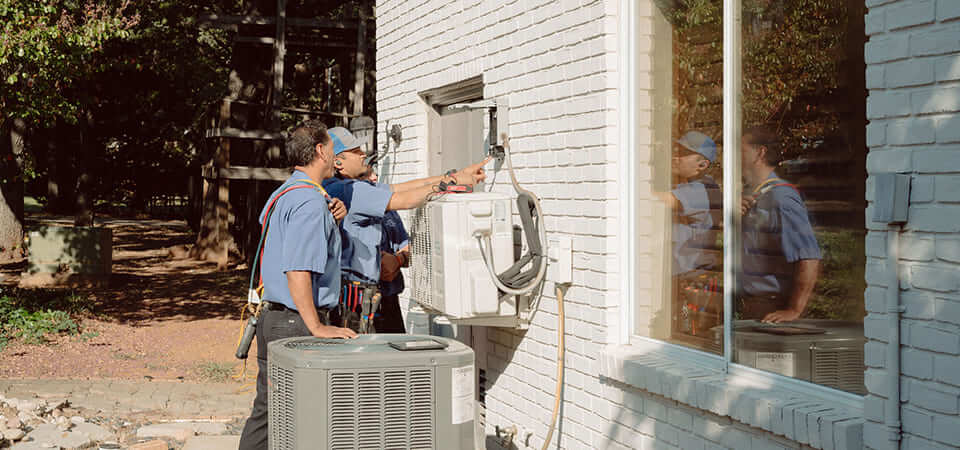 Ready to embrace the warmth of excellent service and new heating air solutions? With Mansfield Plumbing, Electric, Heating & Air, excellence is just a call away. Experience the best technicians and excellent customer service dedicated to keeping your home cozy. Don't settle for less when you can have the best. Contact us now and feel the difference a professional touch can make to your heating unit maintenance. Your comfort is our mission—let us show you why we're the ones to trust.